They're either trying to beat the hell out of each other with Tinkerbell Barbie, or they're melting my heart into a big frickin puddle.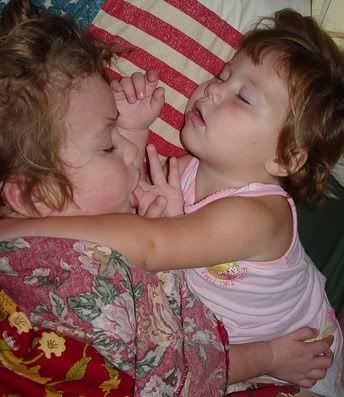 If you don't look at that and just say, "Awwwwwwww....," then you are prime evil.
Added note: That picture was taken yesterday night (6/25). This evening, as I was posting this picture, I heard Clairey fussing. I went to the girls' room, and witnessed "Heart Melting Scenario #2": Claire was climbing into Jenna's bed. She got up there, snuggled against Jenna, and fell back asleep.
I did something SO RIGHT with those two.